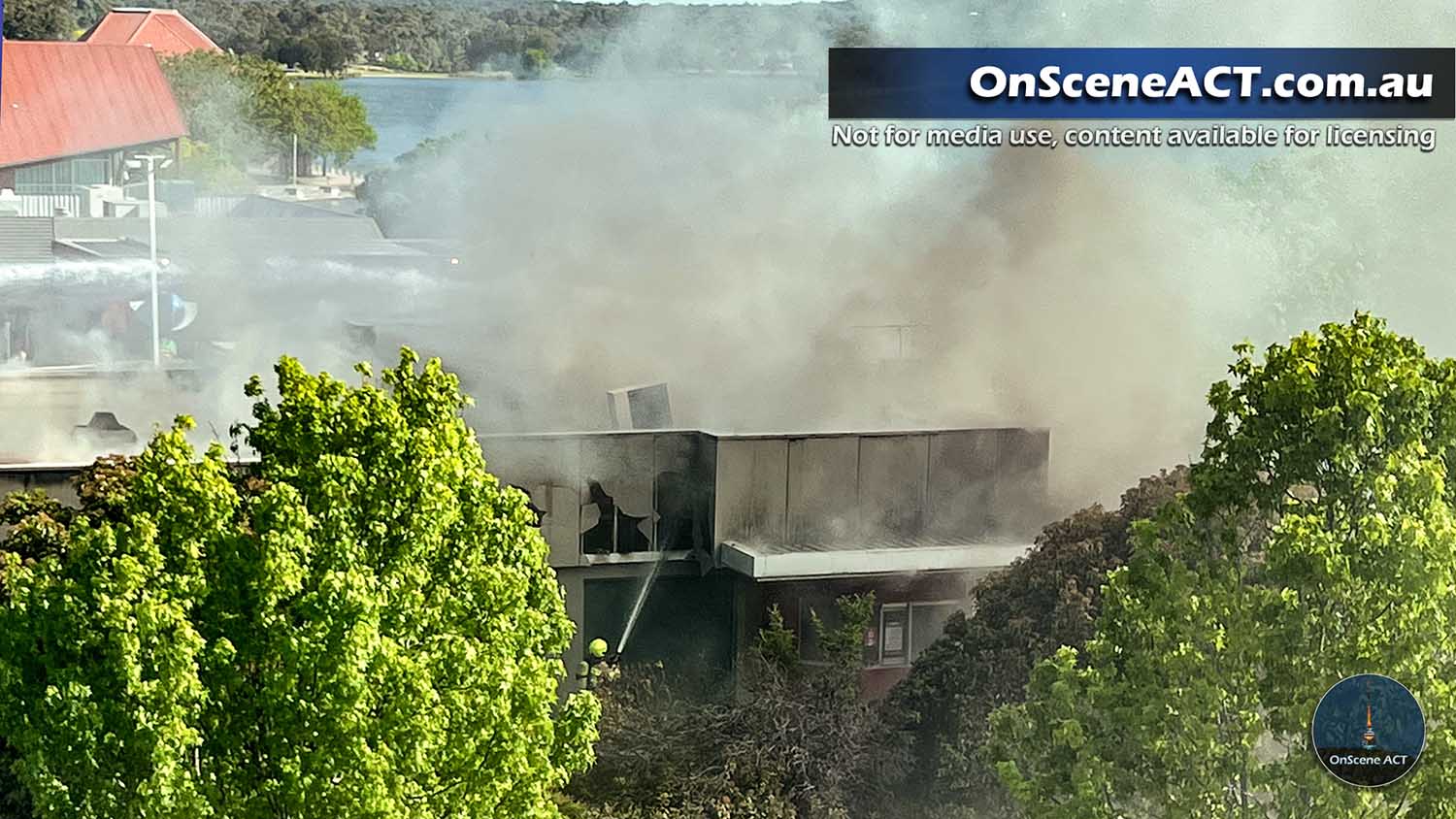 Kitchen fire destroys Tuggeranong KFC restaurant
A fire has ripped through a KFC restaurant in Tuggeranong this morning.
Just before 9am, ACT Fire and Rescue responded to reports of a structure fire at the intersection of Cowlishaw and Reed Streets.

Upon arrival firefighters located a fire inside the kitchen area of the restaurant and the fire had spread significantly into the roof space.

6 Fire trucks attended the scene including the Bronto Aerial Appliance, and the fire was brought under control an hour later.

All persons inside the restaurant safely evacuated and there are no reports of serious injury.
The restaurant sustained significant damage and is expected to be closed for a significant amount of time.
ACT Policing and ACT Ambulance service were also in attendance.

Images & Video : OnScene ACT Contributor