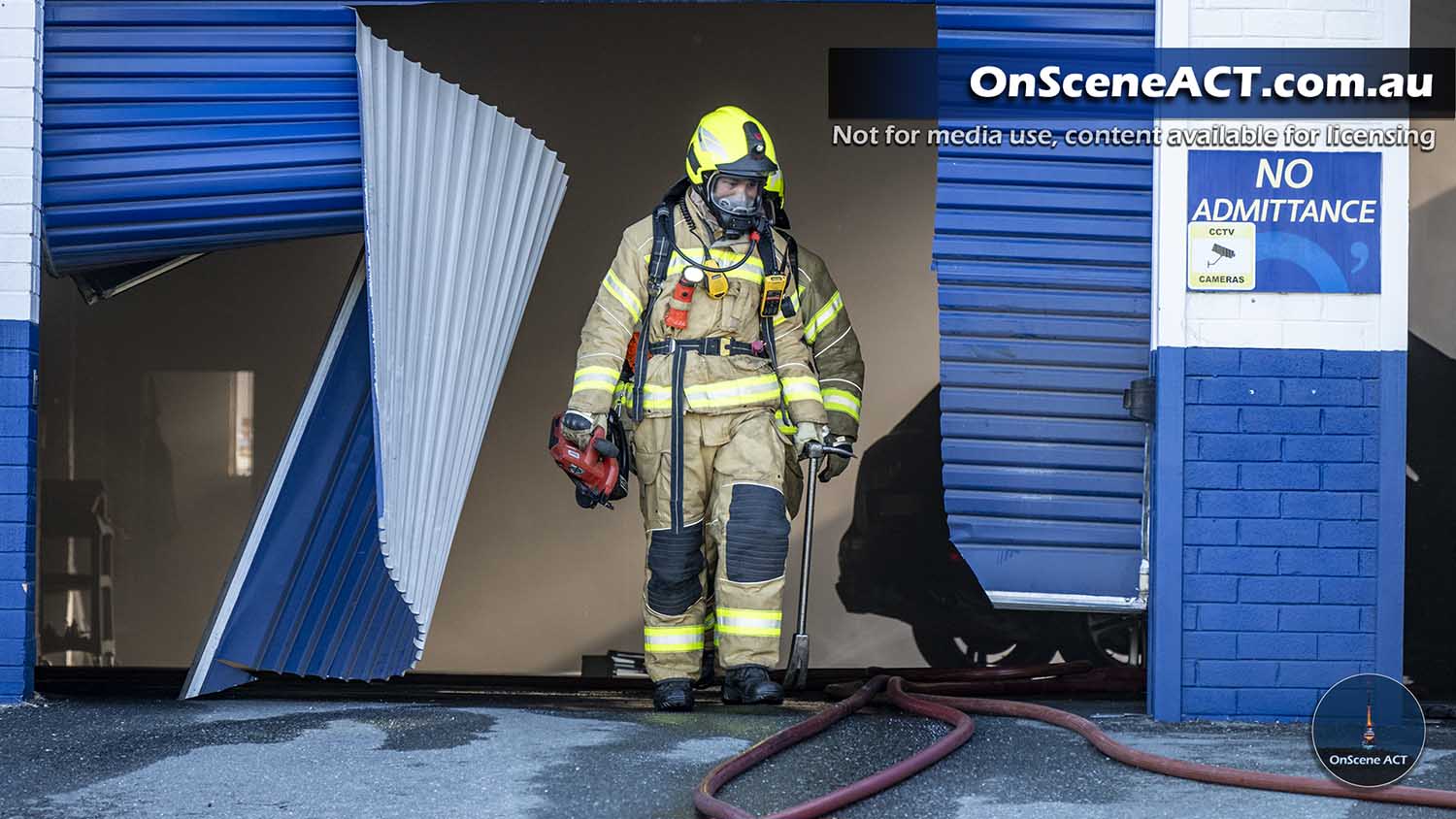 Firefighters extinguish fire inside Fyshwick warehouse
Firefighters have extinguished a vehicle fire inside a Fyshwick warehouse this afternoon.
Just after 5pm, ACT Fire and Rescue responded to reports of a structure fire on Newcastle Street.

Upon arrival they found a large warehouse with smoke issuing from the building.

Firefighters quickly made entry and found a vehicle on fire inside, the fire was extinguished and the building was ventilated.

No one is believed to have been inside the premises at the time of the fire and the building sustained significant smoke damage.
Newcastle Street was closed in both directions for several hours while emergency services were in attendance.